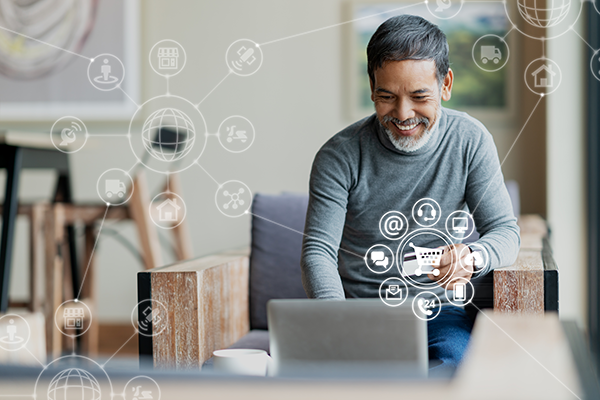 Choosing the Best CRM for Subscription Management
Customer retention is key for
growing a subscription business
. There's no way around the fact. If you want to lead the subscription economy and achieve sustainable growth, subscribers MUST renew.
Subscription management is the answer to increasing renewals. It's an industry hot word that broadly encompasses all customer interactions, from initial sign up to final unsub. It focuses on maximizing value for the customer, providing predictable billing revenue and resource allocation for the business.
As your business scales, what were once simple transactions are now overwhelming and vast. Companies tend to offer more flexibility around payment amounts, billing, and products and service. This means more oversight of fulfillment, customer management, and accounting and billing.
Luckily there are subscription tools to easily automate this process. These are your
Salseforce
,
Chargebee
,
Recurly
,
sticky.io
and
Zuora
CRMs. But before just picking out the cheapest one, let's get to know subscription management better.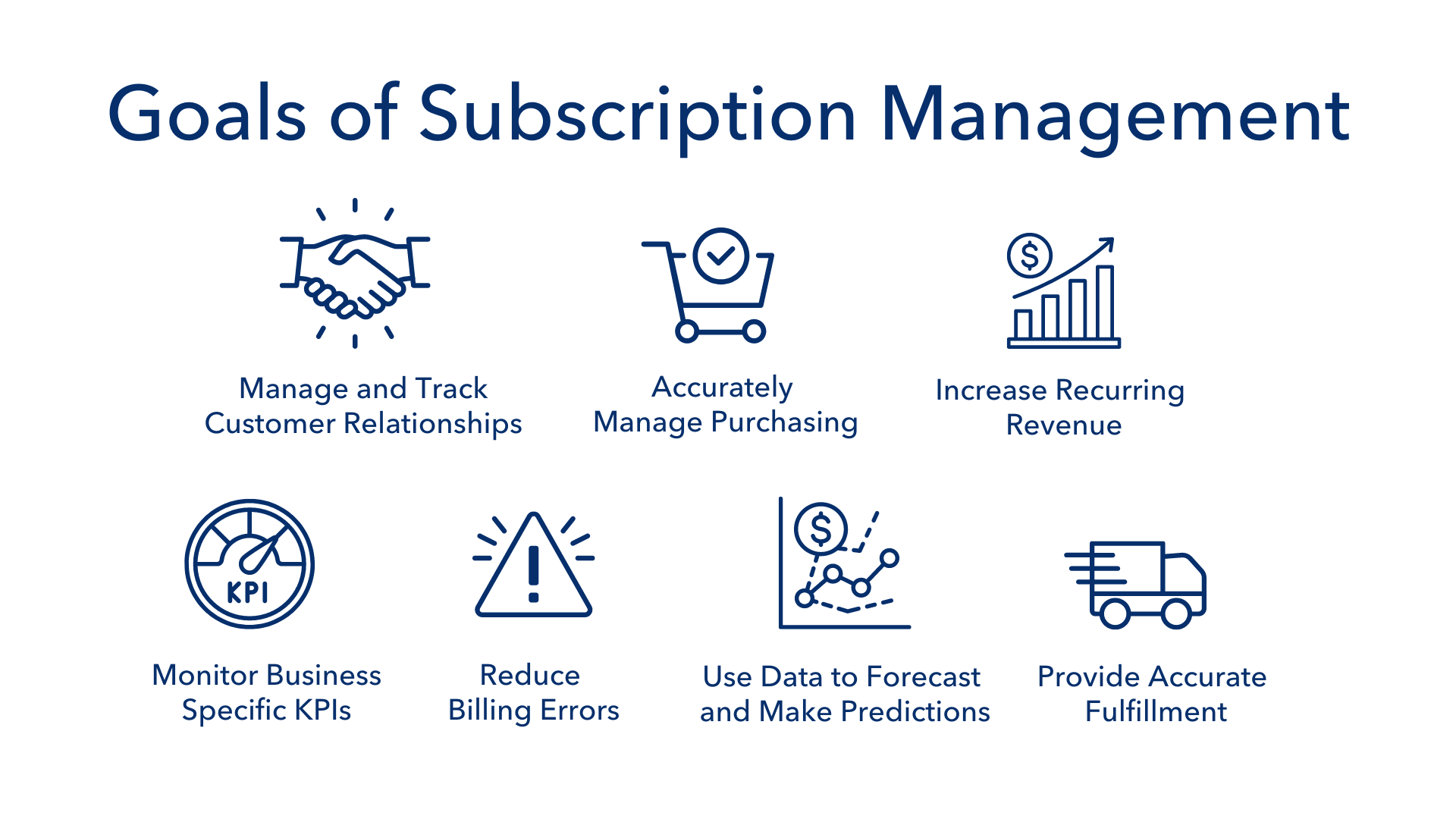 How Do I Choose a Subscription CRM?
Always start with your business's goals, objectives and uses. A CRM isn't a cookie cutter solution—they each have their advantages and disadvantages. Start by asking yourself: How will our billing be tiered? Are we offering free trials, usage-based pricing, and will we need downsize/upsell capabilities? Then, dig into each CRM. Give them a trial and see if the features match the needs of your business.
Sempris, for example, started in catalog marketing, later moving into direct mail and subscription lifestyle campaigns. For us, most important would be the ability to automate recurring bills and revenue, manage buy lists, and understand subscription performance across multiple products. We also now need the functionality to manage and foster leads as they come in. That lead us to choose the widely known, customer-centric Salesforce (coupled with our house-built CRM).
"The goal of a CRM is to feed the marbles into the top, and let the system do all the heavy lifting."
Paul Wallerich, Senior Vice President, Marketing, Sempris
5 Reasons To Use a CRM for Subscription Management
Subscription businesses
all have different goals and needs, but you can simmer them all down into 5 broad considerations.
Manage subscriptions
By far the biggest feature of using a CRM is the ability to automate the boring. Most errors come from repeating the same task over and over—jumbling words, mistaking numbers, or losing attention. A CRM frees up the time to focus on more important tasks.
Automations include renewal notices, timely billing, follow-up surveys and termination requests.


Personalize your offering
As a business grows, they tend to expand product lines and start offering service tiers. They may also work with enterprise clients to offer different rates and billing cycles. A good CRM lets you tweak customer information, group people based on subscription type, and monitor red flags as they arise. It's an essential tool for growth.


Keep users to-date with outstanding issues
Issues will arise; trust us on this one. Your CRM lets you monitor issues on the fly. Account Managers can investigate the various complaints and technical issues. Finance can monitor delinquent payments. And Marketing can see engagement levels and product usage.


Manage milestones
Complex products are equally complex in the backend. CRMs let managers set the essential milestones needed to successfully roll out and manage a subscription. For less complex, point-of-sale subscriptions, milestones can be expirations and LTV phases.


Collect first party data
With subscription businesses, first-party data is collected through recorded phone calls, emails, texts, and other touch points. But making sense of it is messy. CRMs are particularly good at letting you filter and group your subscribers based on demographics. This lets users easily manipulate the data and look for important trends.
In Short, a CRM Is Essential for Success
A CRM makes subscription management possible by automating repetitive tasks, like renewals and terminations. While letting users set and monitor issues, milestones, and first-party data. The right CRM is like a fortress for your subscription business.
Subscribe today for more on subscription businesses.
We also cover topics paramount to increasing ROI and retaining customers.