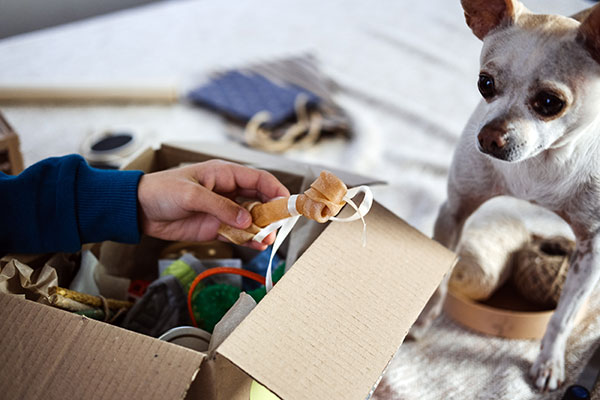 3 Types of Subscription Businesses and What's Great About Each
What's a subscription business anyway?
Simply put, a subscription business makes money from recurring payments. This means that over a predefined period, the subscriber makes recurring payments in exchange for a product or service. These payments are billed at continuous intervals, most commonly at a monthly or annual cadence. Customers are also typically given the option to renew their subscription after a certain period. But on the flip side, they can cancel anytime, which creates a strong incentive for the business to provide the best user experience possible, from onboarding to customer service and everything in between.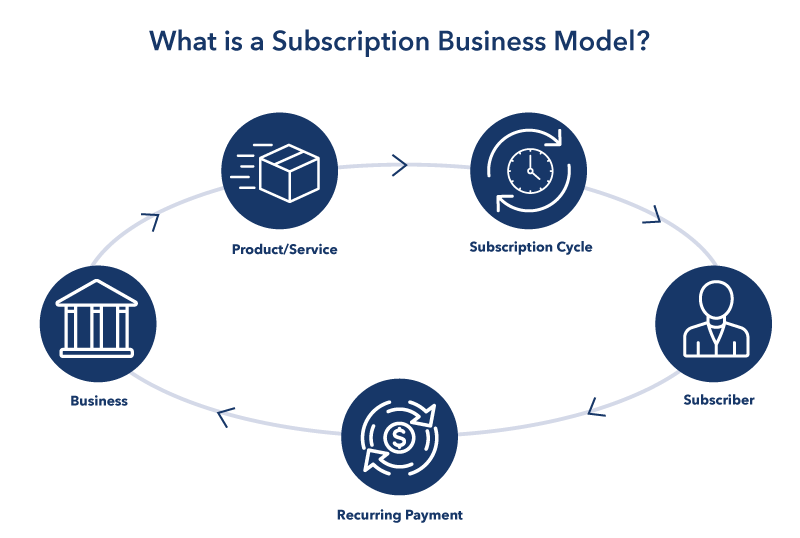 Let's break subscriptions down into 3 categories
The
subscription economy is booming
— and for good reason. A well-executed subscription program provides a symbiotic relationship between business and consumer, with each reaping the
benefits
. Businesses across almost every industry are employing successful (and not so successful) subscription models. Most fall under one
of three broad categories
: Access, Curation, and Replenishment. It's important to note that these categories are painted with broad strokes; they're not mutually exclusive, and there will certainly be subscriptions that fall outside the lines. That said, let's take a detailed look at each category.
Access subscriptions
Considered the oldest type of subscription business model, access subscriptions provide customers exclusive access to member-only perks, discounted prices on products, or content they wouldn't be able to get anywhere else. From computer software like Microsoft's Office Suite or Adobe's Creative Cloud, to streaming services like Netflix, Hulu, or HBO Max, to paywalled content like Sempris-owned websites, access subscriptions are everywhere.


Curation subscriptions
Curation subscriptions are new to the space. They cater to customers' individualized tastes to produce that sense of discovery and excitement. These services usually have subscribers complete a quiz upon signup to indicate their preferences. This allows the business to build a customer profile and 'curate' their subscription accordingly. They'll then ship a personalized box of goodies to the consumer at periodic intervals. Some of these services even allow the customer to select which items they want to keep, and only charge them for their selections. From clothing subscriptions like Stitch Fix, Wantable, and Trunk Club, to cosmetic services like Birchbox, Ipsy, and Argos, curation subscriptions have popped.


Replenishment subscriptions
Replenishment subscriptions capitalize on human need and preference. They offer recurring deliveries of products at regular intervals, determined by the consumer — sometimes with a discount attached. These services typically provide everyday items that are inconvenient to run out of, like toiletries, cleaning supplies, or groceries. By thinking less about these items, replenishment subscriptions have filled an extremely valuable niche — providing peace of mind that there will always be toilet paper in the house. In an economy where 70% of GDP is driven by consumer spending, it's no surprise that replenishment subscriptions like Dollar Shave Club, Amazon Subscribe & Save, and Quip have become the norm in recent years.


The pros and cons of a subscription business model
Pros:
It's Universally Understood: At this point, just about everyone knows what a subscription is, how it works, and what to expect—recurring billing in return for a product or service. This is a large upside because you can spend less time explaining the minutiae, and instead spend more time selling your product.
It's Convenient for Pricing: A big selling point for owning a subscription business is across the board savings. Instead of having to mess around with expedited shipping, send the box out a week in advance. Good publicity for working with smaller vendors gives you room to negotiate cheaper prices. And being able to replicate production for every order cuts down the hassle of fulfilling different orders.
Actively Predict Revenue: Once your subscription business is running, recurring payments and growth are stable and easy to predict. We will discuss the metrics in another blog. In short, churn ratios, revenue ratios, and LTV ratios provide powerful (and surprisingly easy) insight into your operations.
Decrease Acquisition Costs: Acquiring more and more subscriptions should come from referrals and brand recognition. This word-of-mouth is a powerful marketing tool that is quickly acquired when providing the best subscription business around.
Build Stronger Customer Relationships: Over time, as you provide an unparalleled experience for subscribers, you will build good trust. This provides cross sell and upsell opportunities, as well as people who will give referrals and improvement feedback.
Cons:
Expect Blistering Competition: The subscription economy is hot, and everyone seems to be jumping in. This makes both getting started and staying on top extremely difficult.
High Churn is Name of the Game: Unsubscribing is just as easy as subscribing. If a shiny new service comes along or your business stops providing value, your customer will leave. Staying relevant takes skill.
Uncertain Startup Phase: Like any business model, starting up is hard. A subscription business model is extra difficult. To succeed, you need to offer great prices, push your business hard, and focus on making everything as convenient as possible. Then there are the little things, like how it'll impact your operations and internal systems. It's very expensive to take off in some industries, but you could be sitting on an untapped gold mine of opportunity.
Signup Avoidance: People won't just give their credit card to any business. They need to hear about or see the offering. Branding and the users' experience goes a long way in helping build that trust, as well as word-of-mouth and podcast/influencer marketing methods. This becomes a con because your business will always be reevaluating its marketing approach and exploring creative ways to engage new audiences.
There's No Coasting: True with all businesses, but especially true in the subscription space—you need to evolve and adapt your product and offering to stay ahead of competition. Subscription businesses are always trying to offer something new and exciting. They're forever refreshing branding and operations to stay ahead.
The shift has just started…
Still,
subscription business models
are now widely used and accepted in nearly every industry. It's become a great way to form strong relationships with your customers. When used correctly, subscription businesses can be an incredible way to decrease costs, offer better prices, explore exciting new offerings, and pump out recurring revenue from unlikely markets. It's not just a fad; the subscription economy is here to stay.
Get them while they're hot.
Subscribe for your weekly dose of thought leadership articles