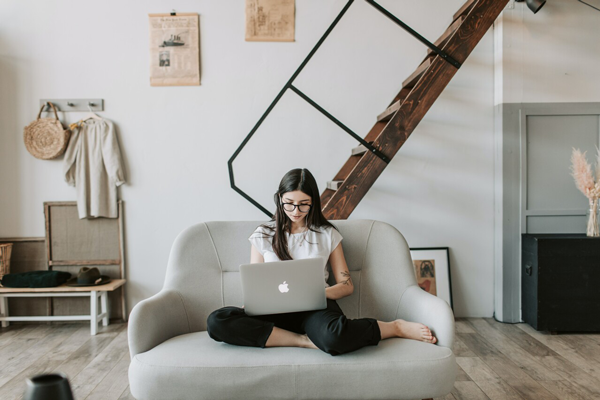 What Does a Cookieless Future Mean?
Cookies are getting phased out.
But
don't worry
, we're not talking about the chocolate chip variety.
We're talking about snippets of code used by businesses to track user behavior on the internet.
There are two types of web cookies—first party and third party. First party cookies are used to enable a better user experience through caching user behavior to save passwords, keep shopping carts full, recommend new products and save user preferences. They're limited to the host's website and collect data as users click around.
Third party cookies, on the other hand, aren't limited to one website. Unlike first party cookies, they follow people around every subsequent website they visit and track their data. Third party cookies are used by advertising networks to enable targeting visitors with display ads. They're responsible for those annoying and uncomfortably accurate ads that follow you around the web.
Third party ads are an extremely effective technique for both remarketing and developing brand awareness. They offer a fast, quick hitting way to stay in front of quality users for an indefinite amount of time. And with marketing, keeping your product and brand top-of-mind leads to sales—if not today, maybe tomorrow or years down the road.
Why are companies going cookieless?
There's clearly a growing public concern around how data is amassed and leveraged. 86% of the U.S. population claims that
privacy is a serious concern
, and 68% are worried about the level of data being collected. Internet users don't want marketers and agencies tracking and leveraging their personal habits. Apple is the biggest company to take a privacy-first approach, no longer allowing browsers and devices to track users. In response, other browsers and social platforms are changing to stay competitive. Safari, Firefox and Microsoft Edge have removed third party cookies, and
Chrome is going cookieless by 2024
.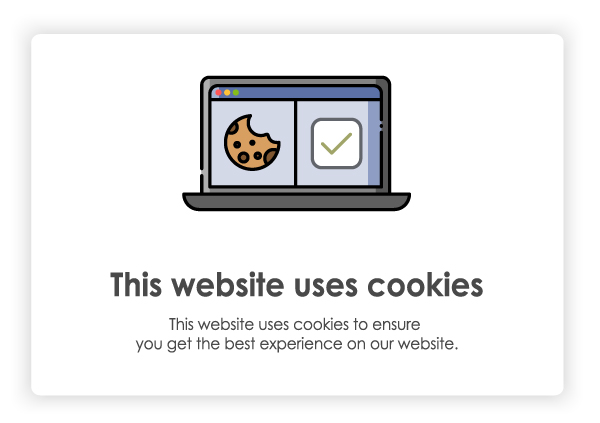 What does a cookieless future mean for businesses?
Only third party cookies are going away. Websites still need first party cookies to run properly. They're used to save passwords, cache carts, and set user preferences. Like third party cookies, they can also track user behavior from start to end, including user information, interests and shopping habits.
Because of this, a cookieless future will focus on leveraging first party data:
Companies will have to set up touch points within their websites to collect quality data on user intent. These are website structures, CTAs, and product groupings that show you how customers shop and what they're looking for
Expect to use A/B testing, collecting emails, getting feedback and more. Here's how you can prepare for cookieless tracking
Analytics and data science platforms will be used heavily to fill the gap between collected data and user intent
Companies will share and rent data with each other, but there's nothing new there
Companies will refocus more time and attention on contextual marketing
Buckle up for a renaissance of contextual and interest-based marketing
Contextual marketing is blasting digital ads based on what people are already searching for. As the logical replacement to behavioral targeting, contextual is expected to
double in size
. Let's use "tickets to France" as an example. With third-party data, you would know that a person is searching for flights and hit them with Travelocity and Expedia ads for the next few weeks. With contextual marketing, you would instead run search ads for "flights to France" and "cheap vacations to Paris."
Interest-based marketing is where you push your brand and products through channels interested buyers use. This is how marketing was done before the internet and very much a dying art. These use
traditional marketing
to get in front of customers with print and broadcast methods. But it can also be targeting people through streamed videos, podcasts, forums, and social channels.
Marketing channels always change
What was once popular eventually falls out of favor, gets disrupted by technology, or is no longer legally viable. Though digital channels are going to see huge disruption with the dissolution of third-party cookies,
new and exciting opportunities will show
. Marketing is always changing and growing. You can expect to see a boom in use of contextual marketing for the foreseeable future. Then again, WEB3.0 could
reinvent how brands do business
—or fizzle out as just another fad.
It's an exciting age to be growing a brand.
Subscribe to our newsletter and stay current with the hottest marketing trends...