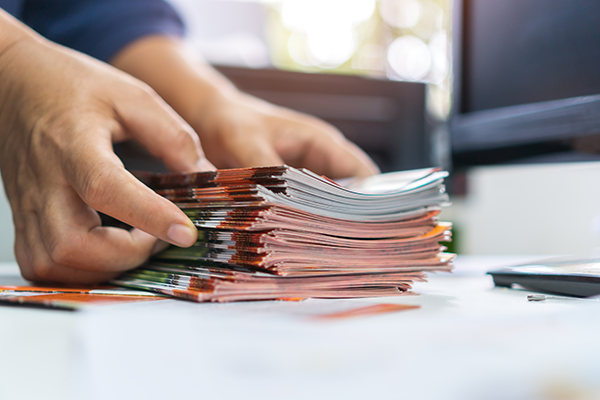 You've spent all this time and money getting your hands on a hot list of leads.
Or maybe you've combined a year's worth of user data from your CRM.
The next step is to clean it.
But before jumping in...
What's Merge Purge and Why's it Necessary?
Merge purge is second nature to anyone working in direct mail. It predates the internet with deep roots in the age of direct marketing. Businesses would regularly obtain new recipients and addresses via buy lists and add them to their database. From there, one of the most basic needs emerged—how to identify and remove duplicated content.
Merge Purge is that process of cleaning direct mail lists. It's done by identifying and removing unwanted or duplicate records to produce one complete record for each consumer on the list.
What Does Deduplication Mean?
Also known as dedupe. Deduplication is just direct mail talk for purging—removing identical entries from two or more mailing lists
We Merge Purge our Buy Lists, and You Should Too
A company renting 3rd party data needs a way to compare the new list against their internal customer/prospect file, identify duplicates, and remove them. It's that simple.
This keeps the database unique, which reduces waste in duplicate mailers and prevents acquisition offers to existing customers. It also allows us to
Deliver consistent messaging to each prospect or donor
Track how donors and files perform for future mailings
Ensure accurate test segments to see what works best for your organization
Eliminate duplicate records and save on mailing
Remove current donors, those you don't want to solicit, and records that won't provide results
Increase ROI by lowering rental costs and wasting less prints
Since the list price is set by the number of unique or new names provided by the list renter, cleaning buy lists can usually help nail down a better final price
How Can I Merge Purge my Own Lists?
There are lots of fancy tools and platforms out there to make merge purge fast. Many CRMs even have built-in deduping features. But you can also pocket the money and use the time-tested, good old spreadsheet.
Here's how to merge purge a spreadsheet of leads:
Pre-count: approve and verify that you've received all your ordered lists and record quantities. Be sure to record list priorities are accurate
Use house suppression file: remove do-not contact info
List conversion: no two lists are the same. You'll need to roll up your sleeves and convert your lists to the same standardized format. Once standardized, you can filter out duplicates
Address hygiene and standardization: make sure that names, addresses, and abbreviations are uniform. And make sure that carrier routes, delivery points, and zip4 fields are correct and to date—most of the time this is already standardized and current by USPS, but its good to verify
Matching logic: identify duplicate records and combine contacts from multiple lists to build one big complete record


Renting Lists Shouldn't be a Crap Shoot...
Renting lists from Sempris means less cleaning, less headache, and more ROI. It's an easy way to turbocharge your bottom-line. Read more on our rental lists here.