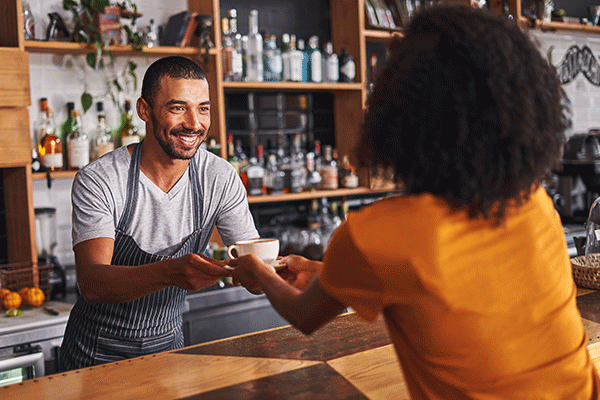 The Single Easiest Way to Increase Revenue
We're all looking for that new and creative way to market our brand. Growing market share in this landscape is cutthroat—the second you let your foot off the gas, a competitor swoops in for your business. But what if we said there's a fast and easy way to increase revenue and recapture lost potential? And what if we said that it's one of the oldest techniques in marketing?
What is Upselling
Upselling is selling your customer an upgrade or additional product during check out. In this case, website automations will pitch the customer, but it could also be a sales rep on a telephone purchase.
Since the customer you're selling to already has their wallet out, the trust is built. Asking if they're interested in upgrading won't feel pushy or unwarranted. It feels natural and, if the value aligns with what your customer is looking for, everyone leaves happy.
Contrary to the Current Narrative
Upselling is proven to build customer loyalty. Customers want to be seen and understood, and upselling adds value. It creates a win-win dynamic, where your customer sees value in the upgrade—the big reason why upselling leads to improved customer lifetime value (CLV). And the business improves margins without any upfront marketing costs.
Sales professionals can see revenue increase up to 30% when upselling callers
Upselling can result in a 41% increase in average order value
Upsells are on average 68% more affordable than acquiring a new customer
Upsell Examples:
Check out for a daily cup coffee: "That'll be $3. Would you like to add an extra shot of espresso for $0.50?"
The customer gets an extra boost for half the price, and the coffee shop increases margin. For that type of deal, you've earned a repeat customer. Assuming the coffee lives up to the price
Buying a new laptop online: "For $300 you can include a 5-year warranty..."
The chances of the customer using their warranty is low. But the warranty combined with product markups will cover any replacement costs. And for the customer, offering that ease of mind makes for a happier shopping experience
Speaking with a customer service rep: "Thanks for your purchase. Before you leave, we are offering callers the option to join our discount Membership Program—are you interested in hearing more?"
There's nothing better than saving money, and direct callers tend to be budget conscious. Since they can save cash with the Membership Program, and call centers can improve margin with the upsell—it's another win-win for both parties
Partner with Sempris for Upsells
Upsell programs with Sempris are an easy way to increase post-sale revenue and increase customer satisfaction. Our programs give you a unique plug-and-play way for customers to save money. They are also highly targeted, value-add programs that are an easy pitch. Reach out today and let's start selling!
Subscribe today and never miss another blog.