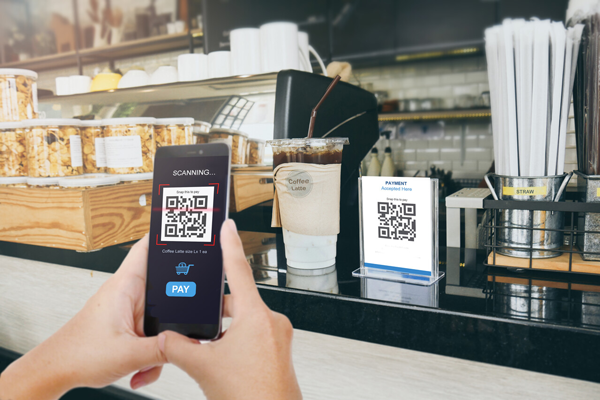 9 Hacks for Boosting QR Code Marketing Performance
Top 9 strategies for increasing QR code marketing performance
Make your call-to-action (CTA) clear: QR codes are ugly. Even when designed to be fun and unique, it's still a barcode. Instead of focusing on the design, focus your time on the campaign's messaging. Talk the customer into scanning it with call outs, highlight the code and tell them where it goes
Why CTAs work: You're fighting for attention, and people aren't going to scan a random QR. Buyers are now conditioned to look for CTAs


Retarget scans with search and social ads: Connect a Google Analytics tracking code to your URL. This lets you track and retarget users with digital ads, providing powerful hybrid marketing capabilities
Trim the waste: People who have scanned the QR code have already interacted with your brand. This is a prime opportunity to cross sell and upsell other offerings. Or use it as a chance to promote your brand and stay fresh in their feed


Avoid links that need logins: You alienate potential customers by dropping them into locked content. There's nothing more clunky than having to sign up to access content
Instead: Try a landing page or redirect them to an app store page. The goal is to provide as little friction as possible between getting the user to scan and interact with your brand


Test your QR density: The denser the code, the harder it is to scan. Test the different levels of densities from different distances and see which works best for your campaign
Check out our last article on QR marketing for a technical run-down on QR density and learn how it affects customer engagement


Run a contest or giveaway: For the right business, contests drive significant click throughs and increase customer loyalty — people love free stuff. People also have serious FOMO (fear of missing out); contests add urgency to your content. The information you collect from participants is very important though. Giveaways are a great method of collecting reviews, email addresses or social follows
Numbers don't lie: Contests have a 34% conversion rate. That's more than a third of people scanning your code!


Share a catalog: Product catalogs shorten the buyer's journey. It compiles all your products, their specs and prices into one location. It's a great way of shortening your customers' research. By using a QR code to drive scanners to a digital location, you omit expensive prints and mailing costs from the budget
Pro-tip: Include a catalog QR on print advertisements and direct mailers


Enhance your business cards: QR codes are here to help smooth the transition from the physical to digital. Add a QR to your business card and quickly divert people to your social or business website. It's fast, it's clean and it's trusted
Why it works on business cards: People are burned out from social media, and their email inbox is full of other people reaching out. Use a business card to cut through the noise and also because people tend to hold onto them


Link out a map to your locations: You'll see bigger brands use QR codes to open a map with all nearby locations. This is a super convenient way of publishing new locations, moving events or alternative parking
Check out Beaconstac's QR tool, it makes linking geographic data fast and easy


Drop customers onto a review site: This is a no-brainer for restaurants. But a QR at checkout is an easy way for any brick and mortar storefront to boost reviews
81% of consumers use Google reviews to evaluate the quality of a local business, and quality and quantity play a part in ranking your brick and mortar on Google's search engine results page (SERP)




Want to become a hybrid marketing guru?

We're helping leaders develop the tools to leverage digital and traditional marketing channels.
Follow us on LinkedIn and never miss another update.