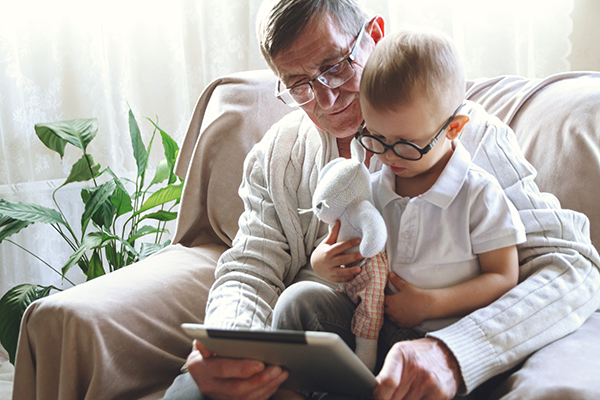 What You Absolutely Need to Know about Website ADA 
ADA Compliant websites really aren't an option; they're the right thing to do. Over 15% of the world's population has some form of disability, yet only
2.6% of websites
are ADA compliant. To put these numbers in perspective,
1.3 billion
people need some form of assistance and businesses seem to forget this diverse market exists. The good news? Though initially a big lift, maintaining an accessible website is straight forward. 
Tell Me What WCAG Compliance is…
WCAG is set by the W3C Web Accessibility Initiative (WAI) and stands for Web Content Accessibility Guidelines. It's a standard set of rules and instructions for making content, websites, apps, and other forms of digital media accessible. Note that accessibility rules are continually growing and being revised with technology. WCAG is currently on version 2.2 (as of 2023).
How Does WCAG Compliance Work?
No certificate is granted, rather WCAG Compliance is a set of agreed upon rules that your company can rate itself with. WCAG compliance has 3 levels, ascending in order as A, AA, AAA—your website can only be one, and your site will need to also meet the previous level's requirements. Each level has a prescriptive list of guidelines to follow,
found here
, which shows the exact criteria for each grade. The following is a breakdown of WCAG levels: 
A—Minimum
No keyboard traps
Users can navigate pages by keyboard
Pages have on-text alternatives
Videos have captions
Content is not conveyed through shapes or colors
AA—Recommended
Color contrast is at least 4.5:1
Pages have alt-text solutions
Form fields are accurate
Website works with a screen reader
Logical order to header tags
AAA—Exceptional
Video and audio is sign language interpreted
Color contrast is at least 7:1
User activity is not timed
Context help is available upon request
What's a good WCAG Grade?
AA is the recommended level for most websites. It guarantees content can be used by most visitors. AAA is recommended for special instances, such as Delta in-flight videos and government websites, where someone's safety and wellbeing is on the line. But a lot of the time, AAA is extremely difficult to achieve.
Tip from our web manager:
"Don't reinvent the wheel—certain ADA widgets and add-ons can help you find and meet some requirements without much effort. Also consider redesigning and building your website from the ground up with ADA in mind. Incorporating compliance into an existing website can clash with design and functionality elements."
Website ADA Starts with an Audit 
You can't expect to maintain compliance without first understanding what you're working with. This is where a website ADA audit comes in handy. You can work through each section of the
WCAG guidelines
. We found that incorporating a couple free ADA tool into your workflow can make auditing infinitely easier. Our developers recommend using
WAVE
when auditing accessibility. All you do is input a URL and Wave shows a visual breakdown of potential ADA issues.
Accessible WEB
has a great contrast checker, which comes in handy as you audit your way through the WCAG list. Becoming ADA compliant is not only right but it's a relatively straightforward process.
New Content is Always Brewing at Sempris
Follow the Sempris blog for the hottest topics in marketing and business.