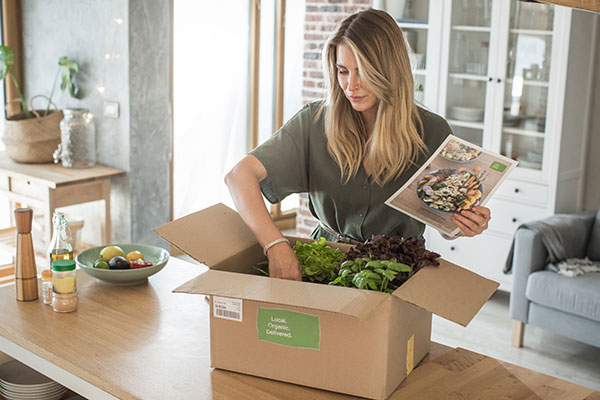 Welcome to the Sempris Blog
Welcome to the Sempris Blog
Perspective. You can count on finding that here a couple of times per week. We may cover the topics you read about elsewhere, but these posts will be filtered by time-tested, industry-leading insight that'll make you see things just a little bit differently.
We'll start with something we know well. Subscriptions.
Subscription Business Models are Hot
The subscription economy has blown up
over the last few years. From food to movies, and everything in between,
subscription models
are hot.
Growing 5-8x faster
than traditional business models, the digital subscription economy is expected to
pass 1.5 trillion (USD) by 2025
. People love the convenience, price, and discovery, but like most things, continued success lies in the details. Proper set-up, management, and evolution of your model is the only way to guarantee continued success. Just ask Netflix.
So what is the subscription business model and what's given it such legs in today's economy?
Subscribe
to get valuable insight into what it is, what it isn't, and why everyone seems to care.
Subscriptions can have a high subscriber
churn
(people who unsubscribe or stop paying). If it's easy to sign up, it's just as easy to unsubscribe. How do you ensure the highest retention? By providing the best 'value' for the price. The key here is identifying exactly what that perceived 'value' is to a customer. Is it simply price? Might be. Might not be. Sometimes it's ease. Think shampoo and toothpaste delivered to you each month just as your existing supply is running short.
Subscription marketing is where we'll begin in this blog, but it's not where we'll end.
Digital marketing may be all the buzz nowadays. But do you fully realize the value a hybrid marketing model can bring your business?
Everyone wants to spend their time focusing on digital marketing platforms. This isn't completely off-base, since most buyers do research, purchase, and review just about everything online. In most cases, it's the first and last touchpoint with a brand. But don't discount the value of traditional marketing techniques.
Traditional marketing channels
can reach a broader audience, get your brand in front of higher quality eyes, and even provide a higher level of satisfaction and trust. Plus Gen Z has been shown to
like getting mail
, the traditional way – in their physical mailbox.
You may spend most of your purchasing time online, but that doesn't mean you don't check your mailbox every day, read the same billboard every morning, listen to the same radio station, or interact with engaging signage and physical branding. Hybrid marketing puts emphasis on optimizing both traditional and digital channels for maximized ROI.
Over the life of this blog, we will give you the tools to make sense of both channels. We'll drill into what makes them work and discuss use cases for each channel. In knowing how the digital and traditional marketing ecosystems mesh, you can better direct your marketing efforts and ultimately convert more.