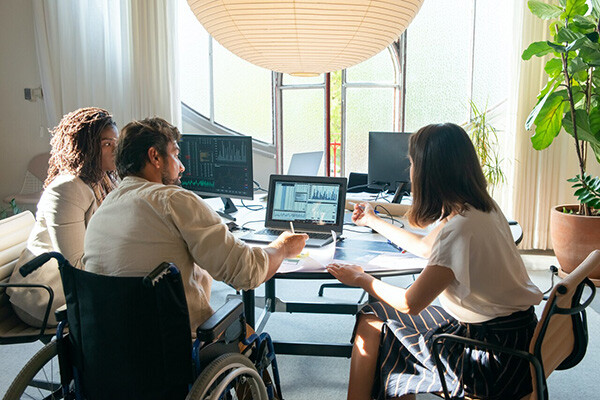 The Best Way to Boost Post-Subscription ROI
Upselling is the best way to maximize post-sale ROI
It
costs 6-7x times more
to attract a new customer than retain a current one, and existing customers are far more likely to spend more with your brand.
Subscription businesses
have a unique opportunity to continually engage paying subscribers with upgrades, add-ons, and customized experiences. Businesses and subscribers can squeeze the most out of their relationship with upsell opportunities.
What is upselling, and why should I care?
Upselling is where a
subscription business
sells upgraded versions of their subscription. These are your "Upgrade for no ads," "Get more storage for less," "Platinum subscribers get no fees" and "Pay extra for 24/7 access." The goal is to provide a comprehensive experience and expand your reach to new subscribers. Upselling can also
decrease churn rate
, increase LTV, and give subscribers a better product.
Upselling is extremely effective and now commonplace. After you've earned their trust, subscribers are likely to buy an upsell. It's also a powerful addition to a subscription business because, instead of a onetime upsell, your subscriber's recurring revenue is worth more. In subscribing for a higher level, they get billed more every pay cycle.
In the subscription economy, we care about customer acquisition costs (CAC), customer lifetime value (LTV) and churn rate. Upselling helps increase how much your customer spends and for how long—upsells provide a tailored experience with greater perceived value, why wouldn't you subscribe for longer. A happier customer increases word-of-mouth marketing, which decreases average CAC and subscription marketing costs.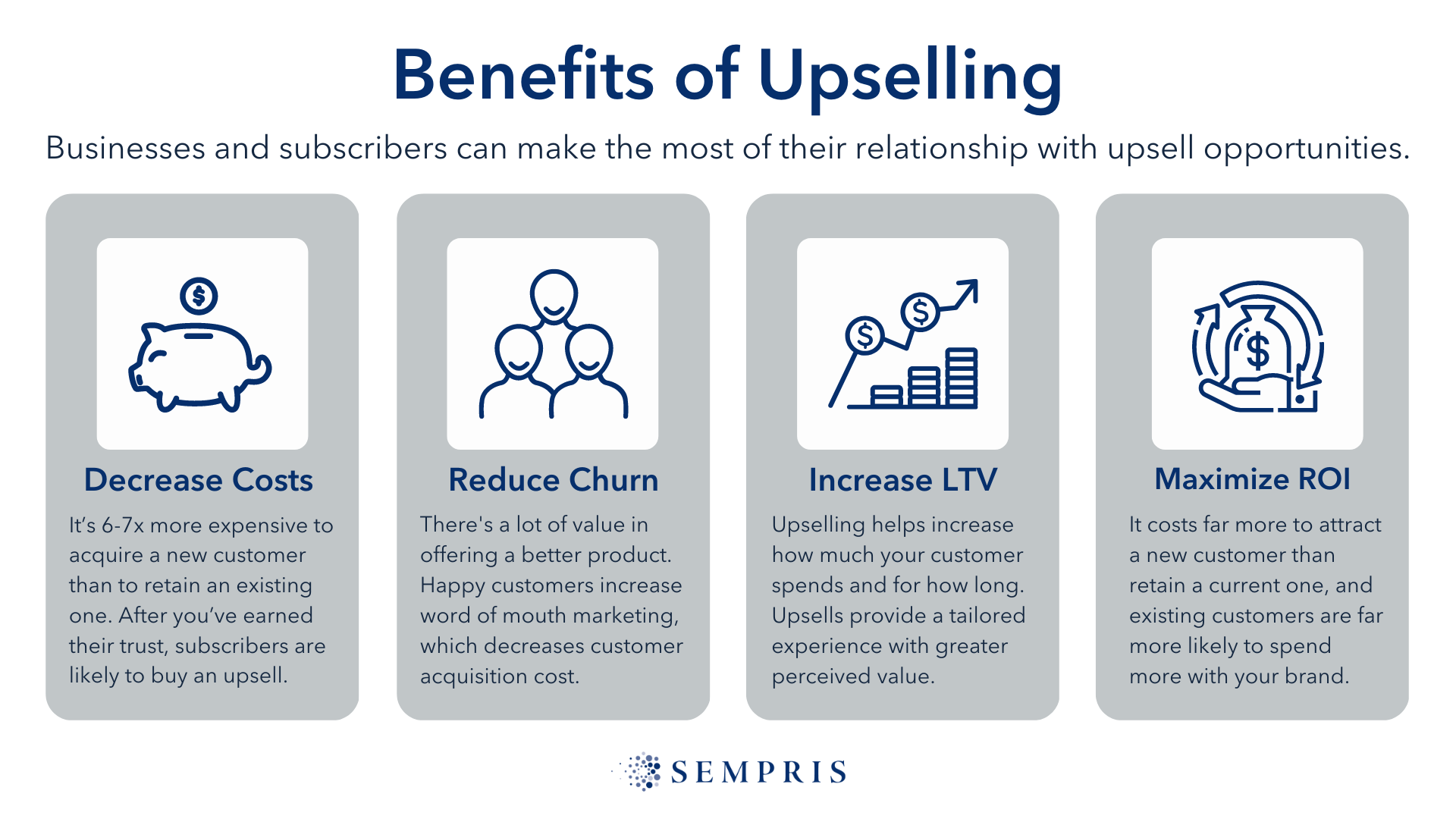 Top tips for effective upselling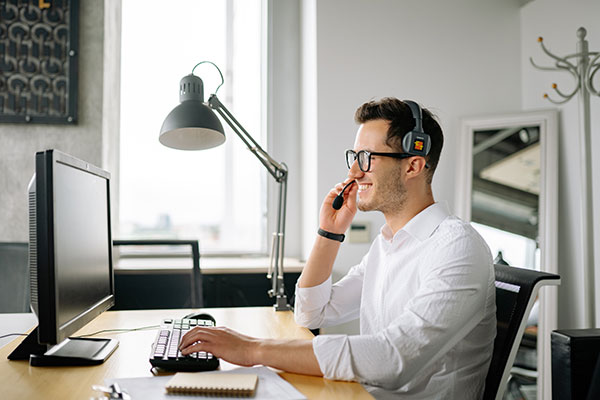 Want to learn how to decrease churn rate?
Click Here
Popular upsell strategies
Upselling examples that we love
Look at any successful subscription business and you'll notice upsells. It's the kind of thing that's ingrained into our brains; we expect it. Of the
many subscription success stories
, here are a few favorites that do a superior job at driving more revenue: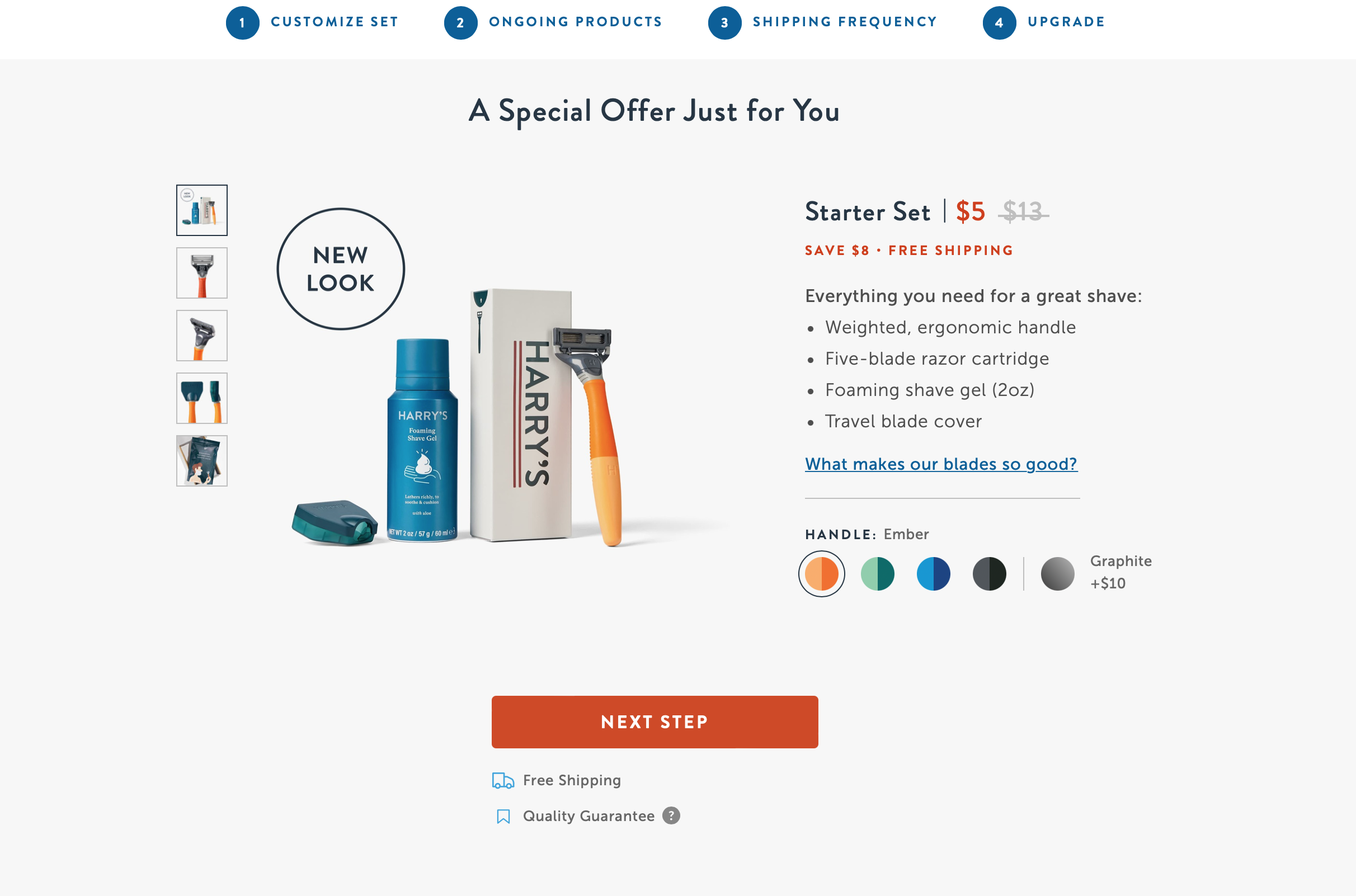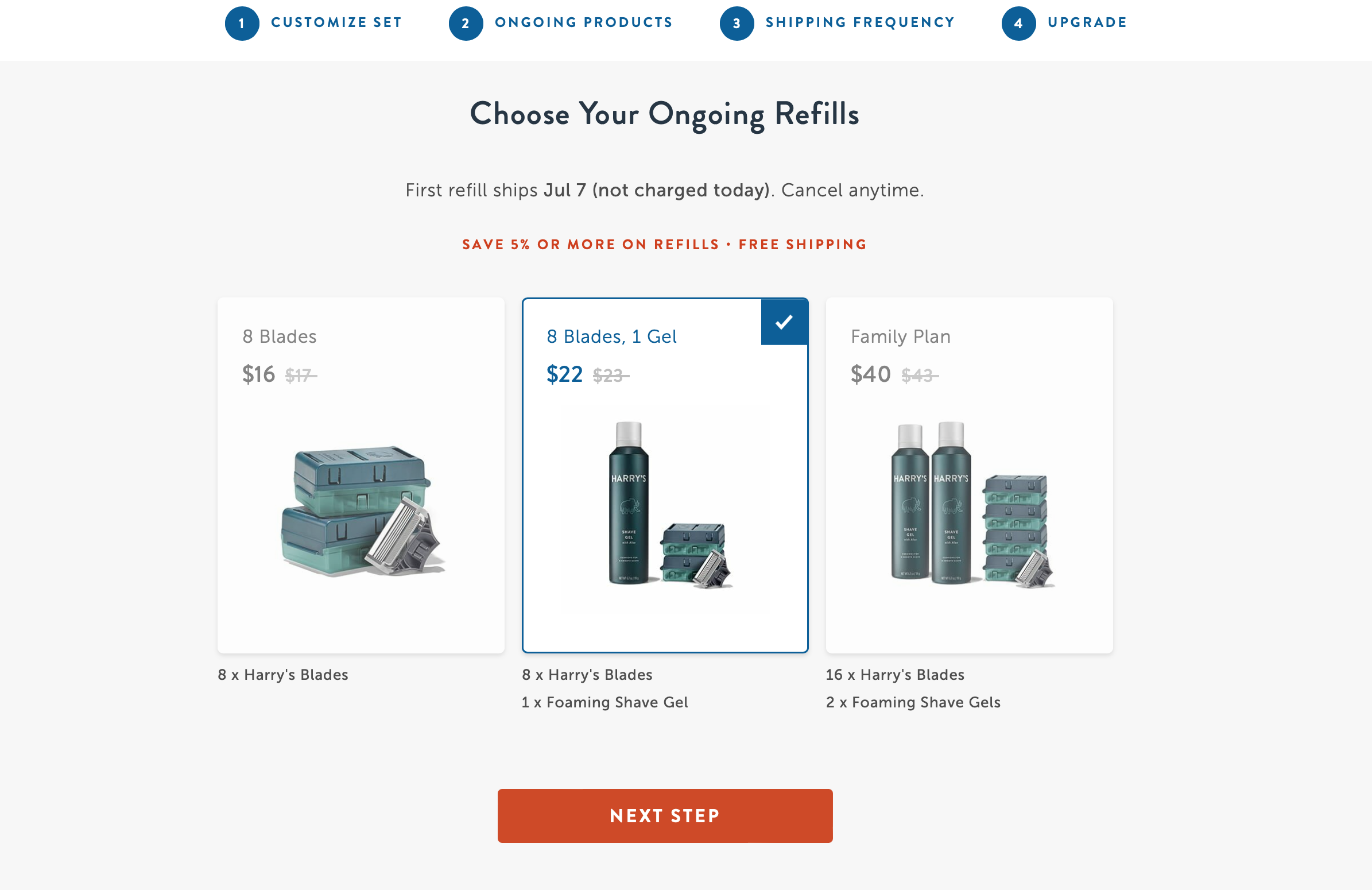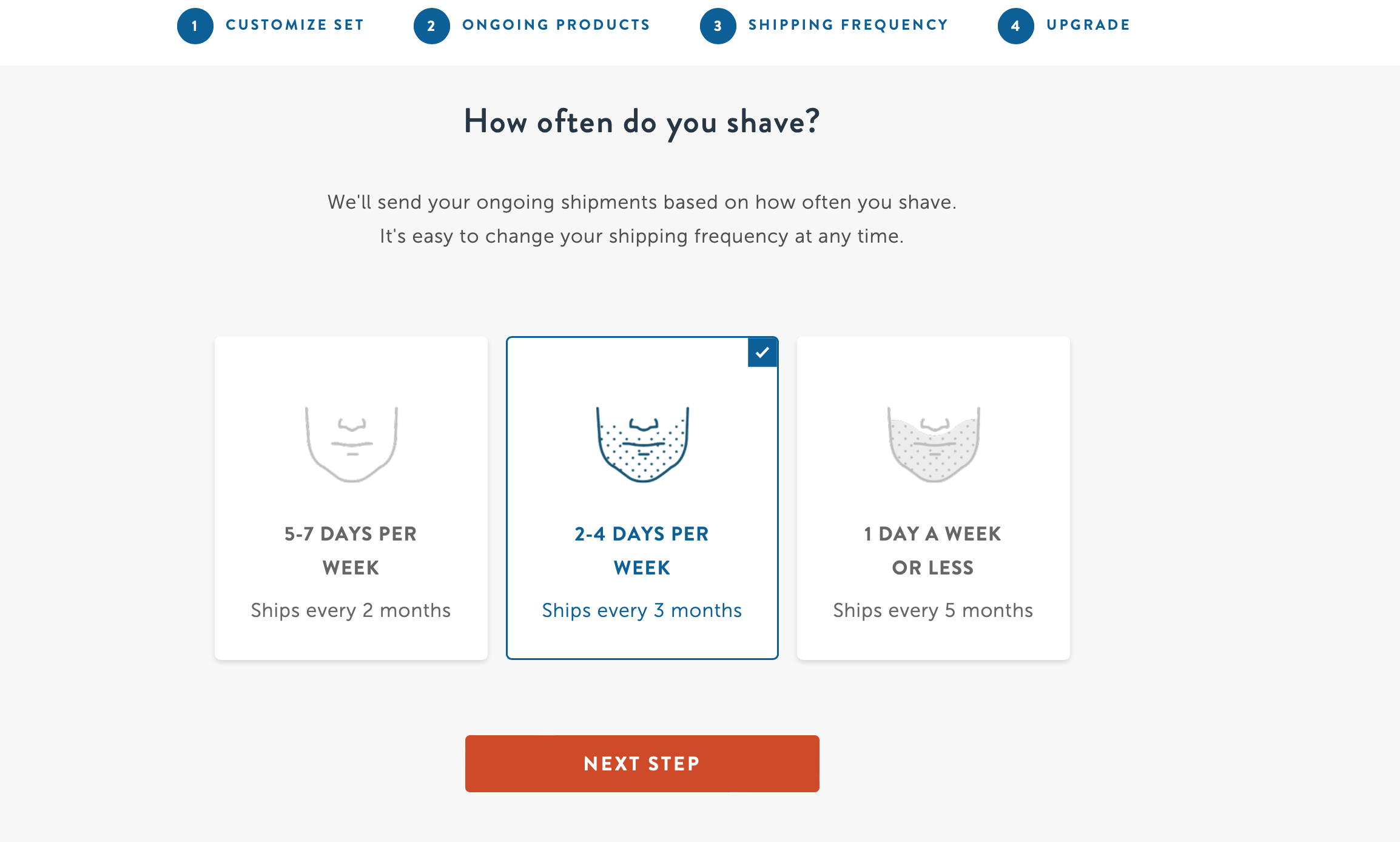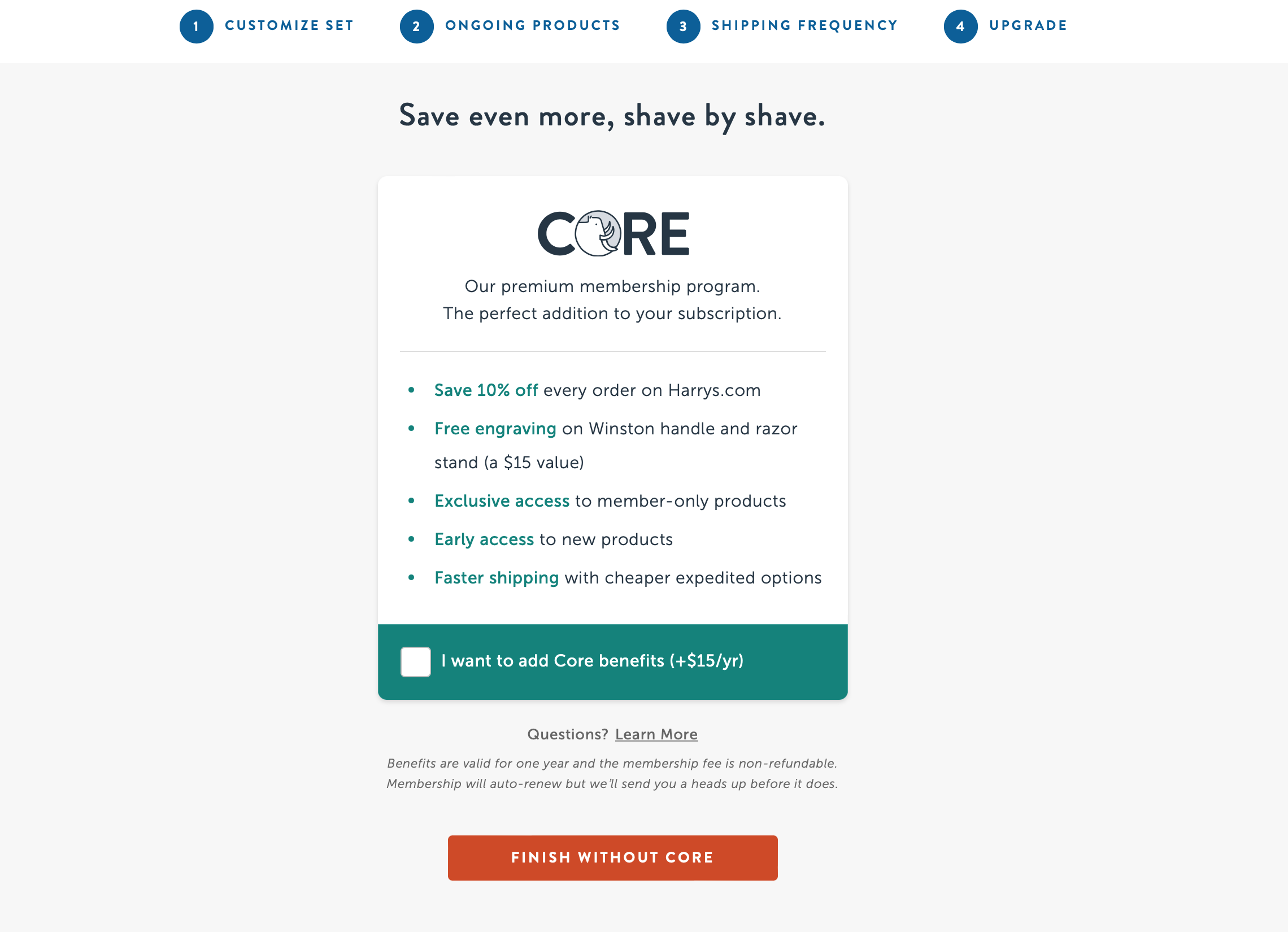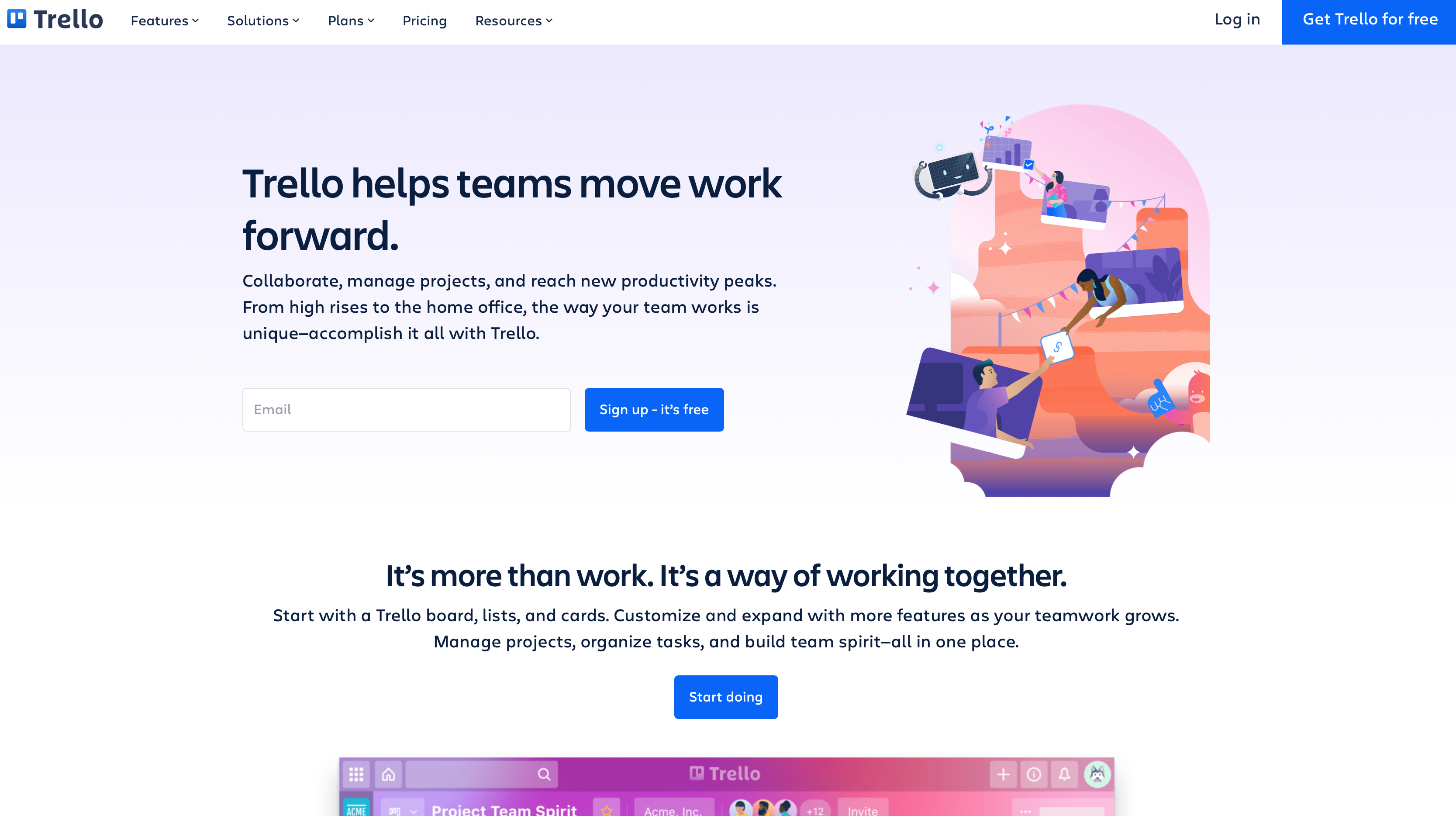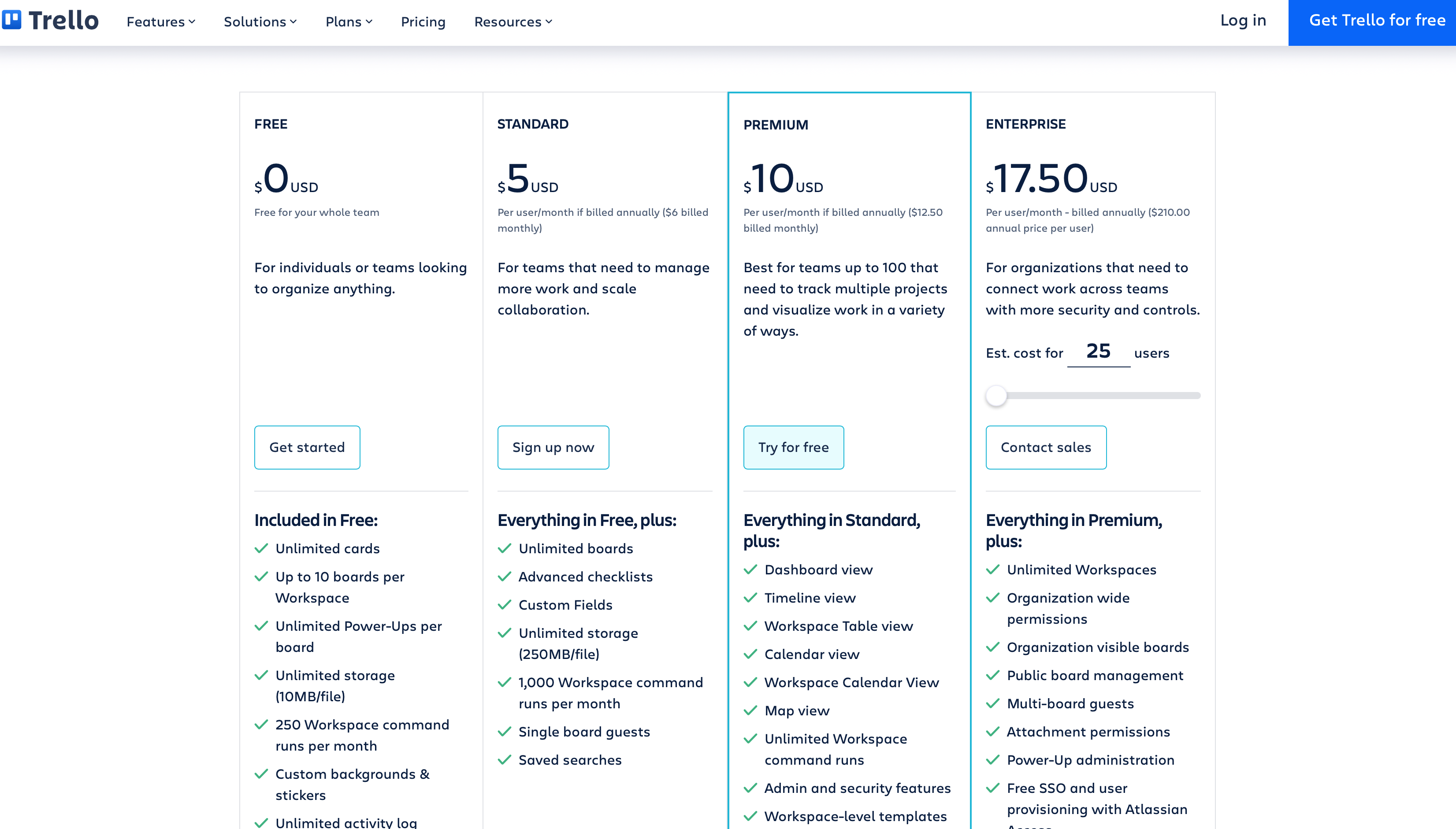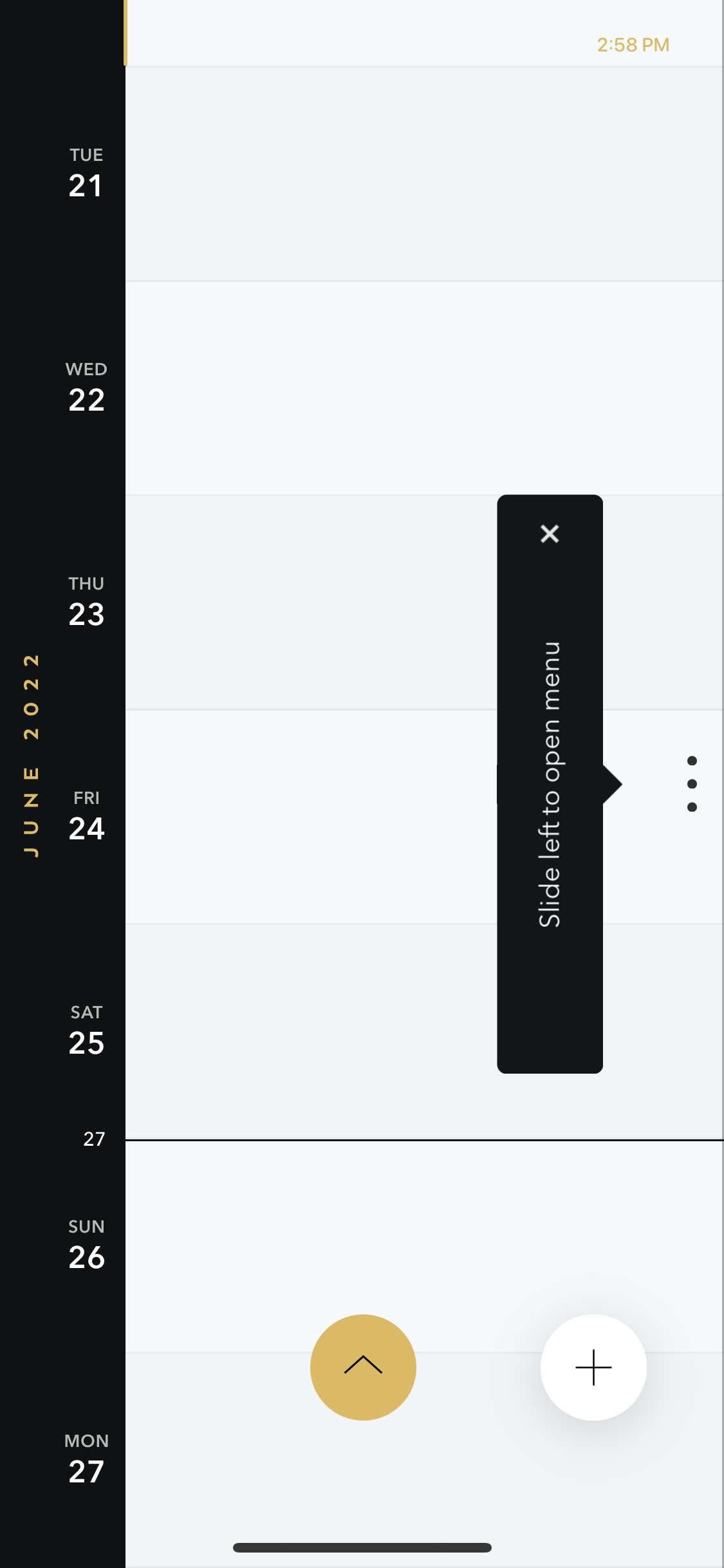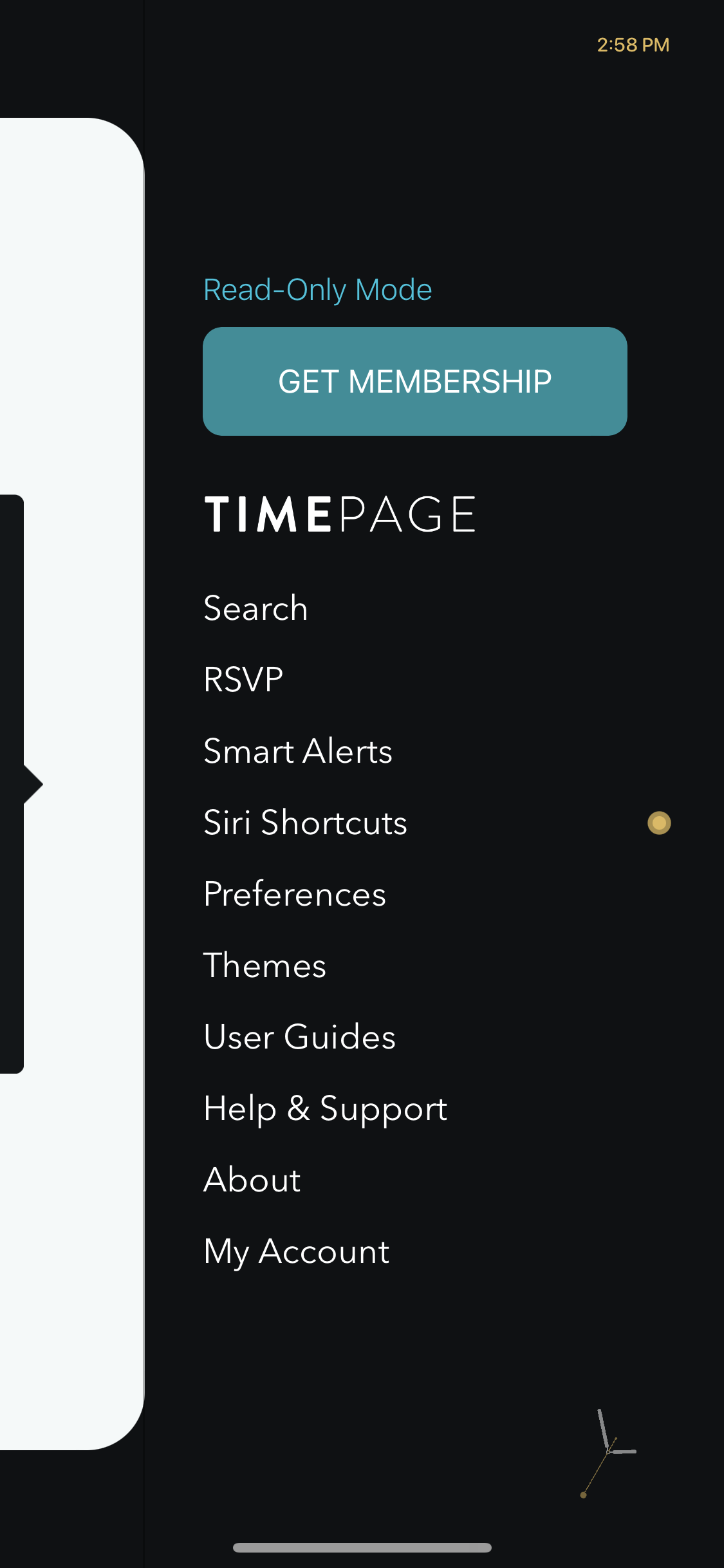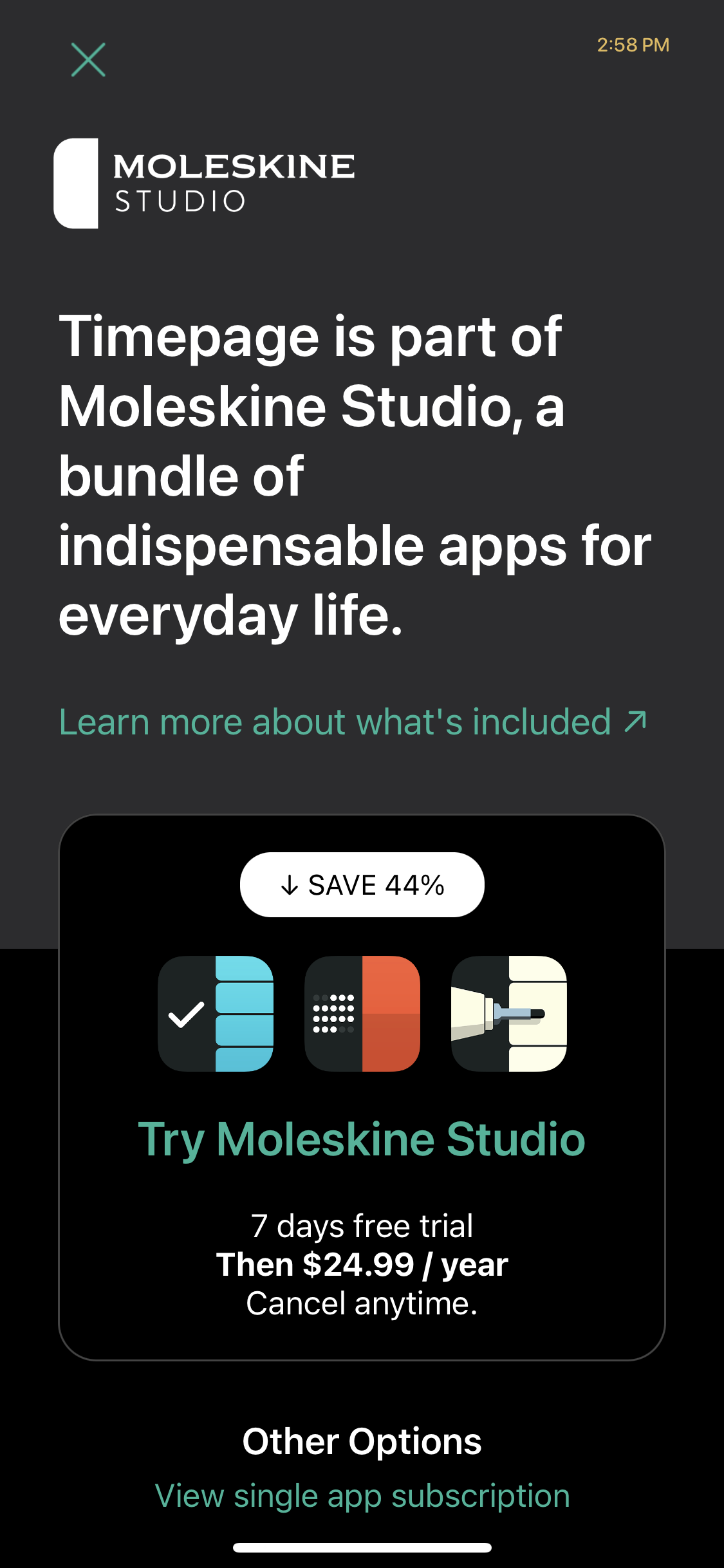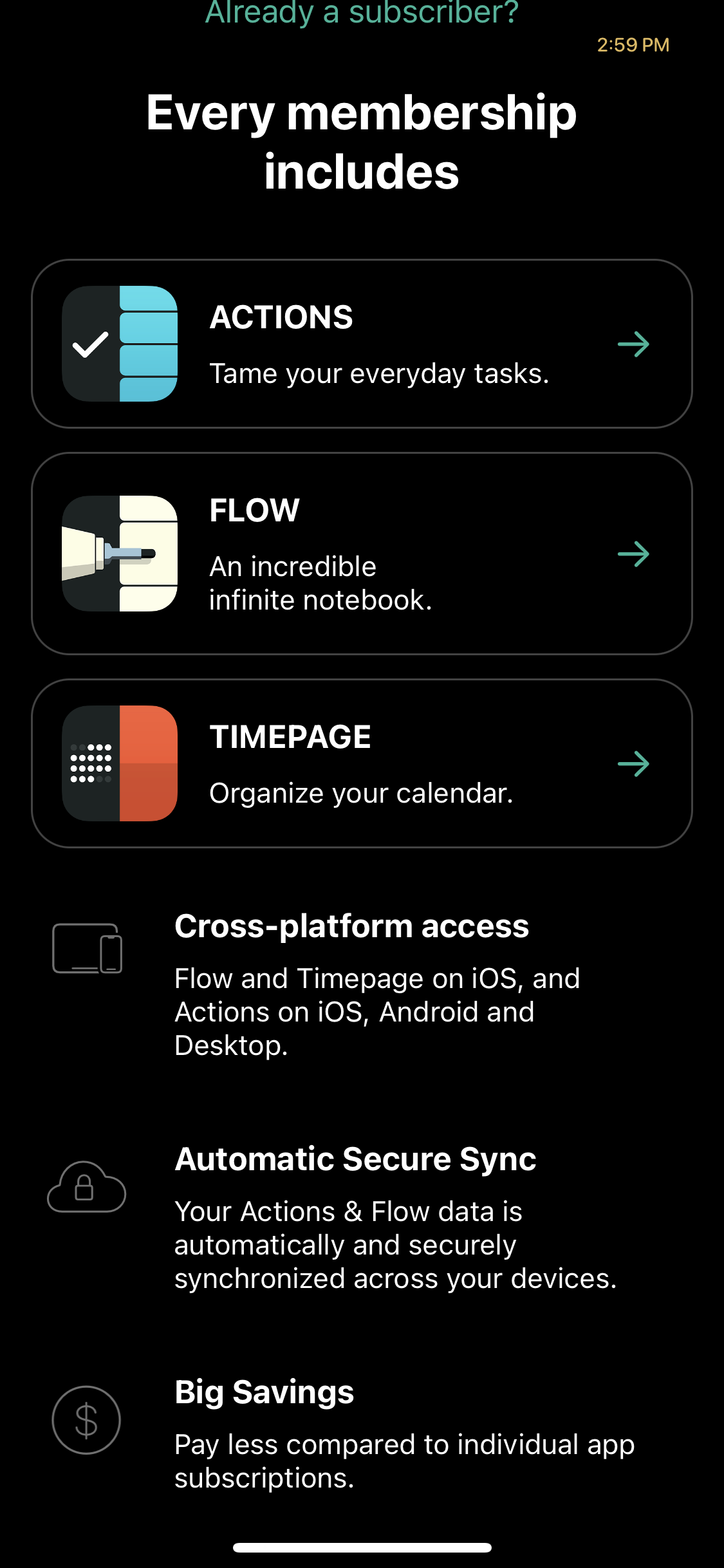 Interested in learning more about the subscription economy?
You've come to the right place. This is our bread and butter.
Subscribe to our monthly newsletter and we'll keep you posted.