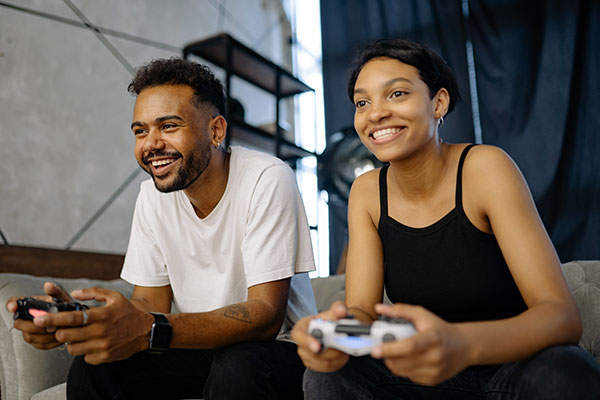 7 Things You Didn't Know About Subscription Businesses
Subscription business models offer unmatched opportunity
for customized and endlessly convenient products. In return, the subscription business earns a reliable stream of income, known as
recurring revenue
. Digitization and changing opinions on ownership have actively pushed the subscription economy forward, with COVID lockdowns just adding gasoline to the already stoked fire. Here are 7 surprising facts about subscriptions that you didn't already know:
1. The car subscription industry will break $30-40 billion by 2030
Car subscriptions are revolutionizing the automotive industry. Subscribers pay an upfront cost and monthly fees for a car. Differing from a lease, the subscription business provides maintenance, repairs, cleaning, roadside assistance, registration, and taxes. The subscriber also gets the option to swap out their car multiple times a year. They'll deliver the vehicle straight to your door. At first, subscribing for a car sounds like a big waste of money, especially since you'll never own it outright. But like other subscription services, subscribers are paying for convenience and use. This service removes the hassles of ownership and offers far more flexibility.
Curation subscriptions are your subscription boxes. These subscription businesses work by surprising subscribers with a new curated selection each month. Let's say you subscribe to Birchbox. You fill out a beauty profile and each month, Birchbox will send a box with 5 tailored product samples. People love these businesses; it's like getting a birthday gift each month.
3. Streaming services see up to 30% churn rate
And if you think that's high, Gen Z and Millennials churn at over 50%. People tend to subscribe for a free trial, or pay for a single series, then unsubscribe and move to the next service. This is all because of perceived value. If you are paying every month, you expect frequent content for a lower price. Netflix, for example, dropped the ball in 2021 on quality of content; this led to record amounts of churn.
Subscriptions were growing before pandemic lockdowns. Ongoing digitization and social trends have been the real drivers for subscription business models. These businesses offer the kind of customization, convenience, and better prices that traditional services can't match. Millennials and Gen Z are also far more keen to subscribe and try a service. They don't have as much interest in traditional ownership because they care about value and convenience.
Pay a monthly cost and get access to Microsoft's video game library and exclusive releases. Sounds pretty great, right? Subscribers play 40% more games with Game Pass and spend 50% more on in-game purchases than non-subscribers. This subscription business model is brilliant. Like music streaming, people would rather explore a large amount of content than be stuck with one game. Large developers see 3x more daily users within the first 30 days of games being released, and indie publishers see 15x more users within the first 90 days. It's a win-win for everyone in the industry.
6. Value is the most important thing a subscription business can offer
Companies talk about purpose and vision when they should be focusing on offering value. Value, high-quality products, and variety of options/experiences are most important to subscribers, according to a
McKinsey study
, with value being by far the most important factor. The most powerful combination that a subscription business can offer is a wide variety of options for a cheaper price.
7. The United States has 8x more SaaS companies than every other country
It's no secret that the United States is a hub for tech startups. The biggest tech companies, seed money, business infrastructure, management and talent are located in the US, and all those big tech companies are now offering subscription plans for their software as a service.
Subscription marketing is the future
Stay up to date on all the most recent
subscription marketing trends
.
Give us a follow and never miss an update.